Founded in 2003, the Confluence Academy public charter school system in St. Louis prides itself on providing a high-caliber education in an urban setting for children from pre-kindergarten through twelfth grade.
The academy's South City Campus opened in 2006 and now accommodates nearly 800 students. Reflective of the community it serves, the South City location boasts a diverse enrollment of children, many of whom identify as Hispanic, along with students hailing from Haiti, Vietnam and other countries from throughout the world.
"When I came here in 2008, about 12% of our school population was Hispanic," says Dr. Pamela Davenport, South City Campus Principal. "Now, we're right at 50% Hispanic students, about one-third of whom speak English as a second language."
"Our campus does a great job of providing culturally relevant educational experiences for our students and families," says Deniece Kemp, a second grade teacher at South City. "We see this in our yearly Hispanic Heritage month celebration where each grade level studies different South American countries for the month, ending it with a celebration that invites families to come and bring their favorite dishes while the students display special projects from their studies.
"We also host two books and breakfast programs," she continues. "We offer Leyendo Con La Familia for our Hispanic families to have breakfast with students while they read books in Spanish with them. The I See Me Literacy Program allows families to come have breakfast with their students while reading diverse books that have characters that reflect our student base. Both programs are held monthly and families leave with a book to add to their home libraries."
Davenport credits this growth to the efforts of the school's Hispanic-student recruiter, and also to word-of-mouth recommendations from among the tight-knit local community in recent years.
Confluence Academy's South City Campus maintains two facilities for classes — the primary building on Compton for pre-K through second grade, and the main building on Meramec for third through eighth grade. All told, the campus supports around 800 students and 90 teachers, including seven ESL teachers and five learning specialists on staff.
"With our large Hispanic population, the goal is to offer our students the opportunity to be bilingual by the time they complete eighth grade," Davenport explains. "Providing Spanish classes benefits all of our students and especially our Hispanic students to make sure they have a good foundation in their home language as they grow up."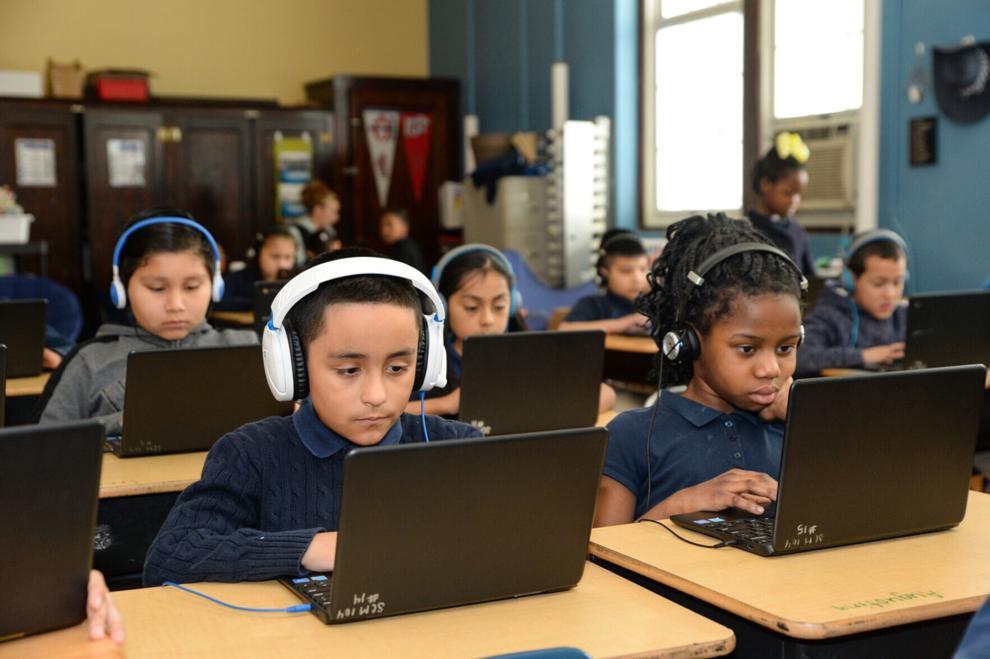 In addition to dedicated language instruction, South City Campus students receive exposure to modern technology through Chromebooks provided for every student from pre-K through eighth grade to supplement in-class and at-home learning.
One-to-one technology helps build access to learning materials and other research-based instructional programs in literacy and math.
"We also have a computer coding class and other computer-based curriculum for students in grades 6, 7 and 8 through a project called Lead the Way," Davenport adds. "Our teachers use smartboards in the classroom, and we have an instructional technology coach who works with our staff to utilize these tools in ways that best enhance learning for our students."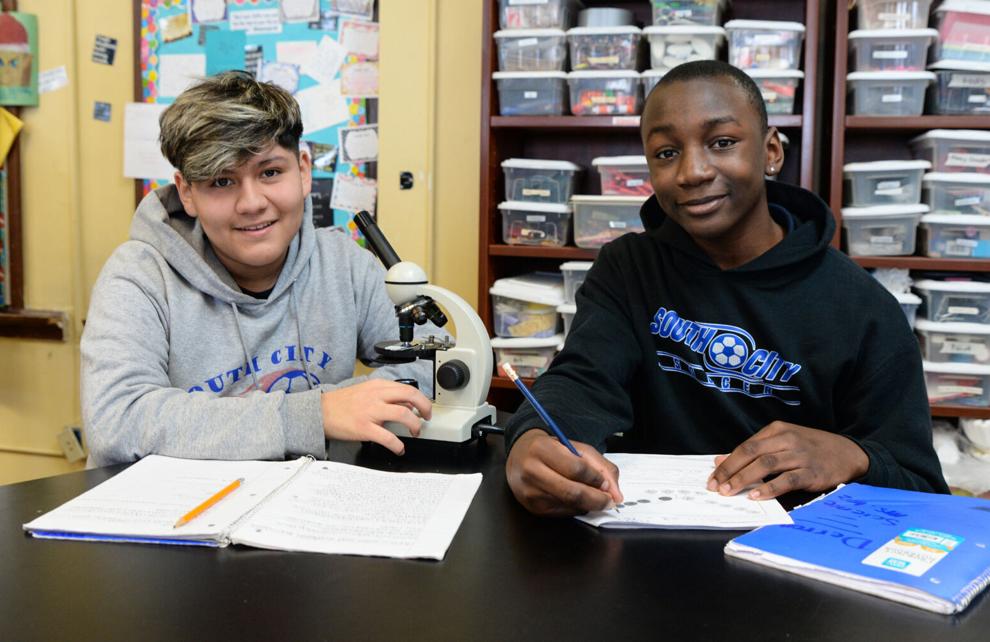 Outside the classroom, students have a lot of additional opportunities to achieve a well-rounded educational experience at the South City Campus through a list of extracurricular offerings that includes basketball, soccer, volleyball, dance, cheerleading, step, robotics, a newspaper club and art camps.
"Girl Scouts has been very popular for us in the past few years," Davenport notes. "We also partner with some community resources and organizations like Wings of Love and Care Center to help students who need assistance with school supplies, uniforms and food pick-ups."
After they complete eighth grade, South City Campus students go on to attend many local high schools in the area, including Grand Center Arts Academy, with many even being recruited for their academic achievement.
"We really just want to give our students all the tools and support they need to succeed," Davenport says.
For more information about Confluence Academy's South City Campus and other locations, call 314-480-4700 or visit confluenceacademy.org.
This content was produced by Brand Ave. Studios. The news and editorial departments had no role in its creation or display. Brand Ave. Studios connects advertisers with a targeted audience through compelling content programs, from concept to production and distribution. For more information contact 

[email protected]

.
Art is in the air at Grand Center Arts Academy.